Th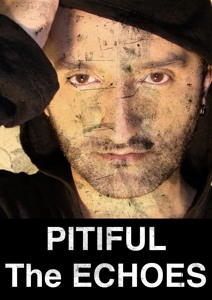 Carlos Nóbrega
is a Portuguese actor and singer, currently wrapping up his debut album, which is out later this year. The first single is the electro-poppy "
Pitiful
", which was first released a few months back. Now Carlos is bringing out the accompanying EP, which features 8 full remixes and an acoustic version of the track.
Cause I really dodged a bullet with you.
Hmm, I bet you like it now, I'mma slap that fucking taste out your mouth.
The official video for "
Pitiful
" comes out later this month. In the mean time, check out the lyrics video and free EP below: